NOTICE: IKF "Point" Kickboxing© is a copyrighted semi contact competition owned by Johnny Davis and sanctioned by the International Kickboxing Federation - IKF and is the oldest and most recognized semi contact kickboxing competition in the United States. The IKF/PKB is Approved by the California State Athletic Commission and Commissions in other States and Countries. Please note that although there are other forms of semi contact kickboxing, if the event is not posted on the IKF/PKB website (s) or has the Official IKF/PKB Logo...the IKF - Steve Fossum and, or A.K. Promotions - Johnny Davis - bears no responsibility for the conduct of officials, the promoter and, or any incidents that may result in injury or death that may occur at said events. Furthermore, if an official seen on the IKF/PKB websites is participating in events that are not sanctioned by the IKF/PKB, the IKF/PKB bears no responsibility for their actions. If you would like to become a promoter, official and, or have information that someone may be misrepresenting the IKF/PKB Tournament Circuit, please contact IKF/PKB World Director Johnny Davis at johnnyd@akpromotions.org or call (843) 773-1005, Or contact the IKF Headquarters at (916) 663-2467 or by e-mail at main@ikfkickboxing.com
NOTICE: If you have been told that a certain event is an IKF Sanctioned Event and it is NOT Listed on this page, then it IS NOT an IKF Sanctioned Event!
If You know of such an event, please notify us by e-mail at info@ikfpkb.com
This Includes Events ANYWHERE in the World.

Dates and location subjected the change. A notice will be sent if changes are necessary.
Note: All events listed are subjected to the IKF/PKB rules and guidelines.
If an event is not listed on this list, or on the IKF or IKF/PKB Events Pages, it is not Sanctioned by the IKF/PKB!
The IKF/PKB bares no responsibility for events not Sanctioned And Approved by IKF/PKB.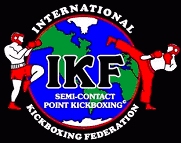 PKB HOME - PKB NEWS - GYMS - PKB SANCTIONING - PKB CIRCUIT - PKB RULES - IKF MAIN